Planning a caffeine-fuelled road trip across Ireland? From Bray to Belfast, these are the new coffee shops to add to your hit list …
Want to read more about these venues and discover other fantastic places to drink speciality coffee across Ireland? Bag yourself a copy of the new Independent Coffee Guide Ireland here.
Republic of Ireland
Copper & Straw, Bray (pictured top)
Only single origin beans that meet the exceedingly high standards of Copper & Straw founders Stephen and Marcin make the cut at this Bray coffee shop. And it's a policy which is clearly paying off as the cafe bagged a place on the Irish Independent's Top 50 Coffee Shops list within a month of opening.
This Must Be the Place, Westport
Ask the crew at this Westport cafe who roasted the beans in your flat white, who picked the leaves garnishing your sweet-potato cakes or who kneaded the sourdough with which you mopped up every last drop of curry mayo and, nine times out of ten, they'll have a name for you.
The Little Coffee Hut, Tullamore
Speciality pros are known for their ingenuity when it comes to finding unique places to craft quality caffeine, and Mark Smith's security-hut-turned-coffee-shop in Tullamore is no exception.
Tree Bark Store, Moycullen
This sociable hub hums with good vibes. Original artwork adorns the walls, shelves are stacked with unique finds from regional artisans, and communal benches throng with creatives and coffee fiends. There's even a studio for professional (and practising) photographers.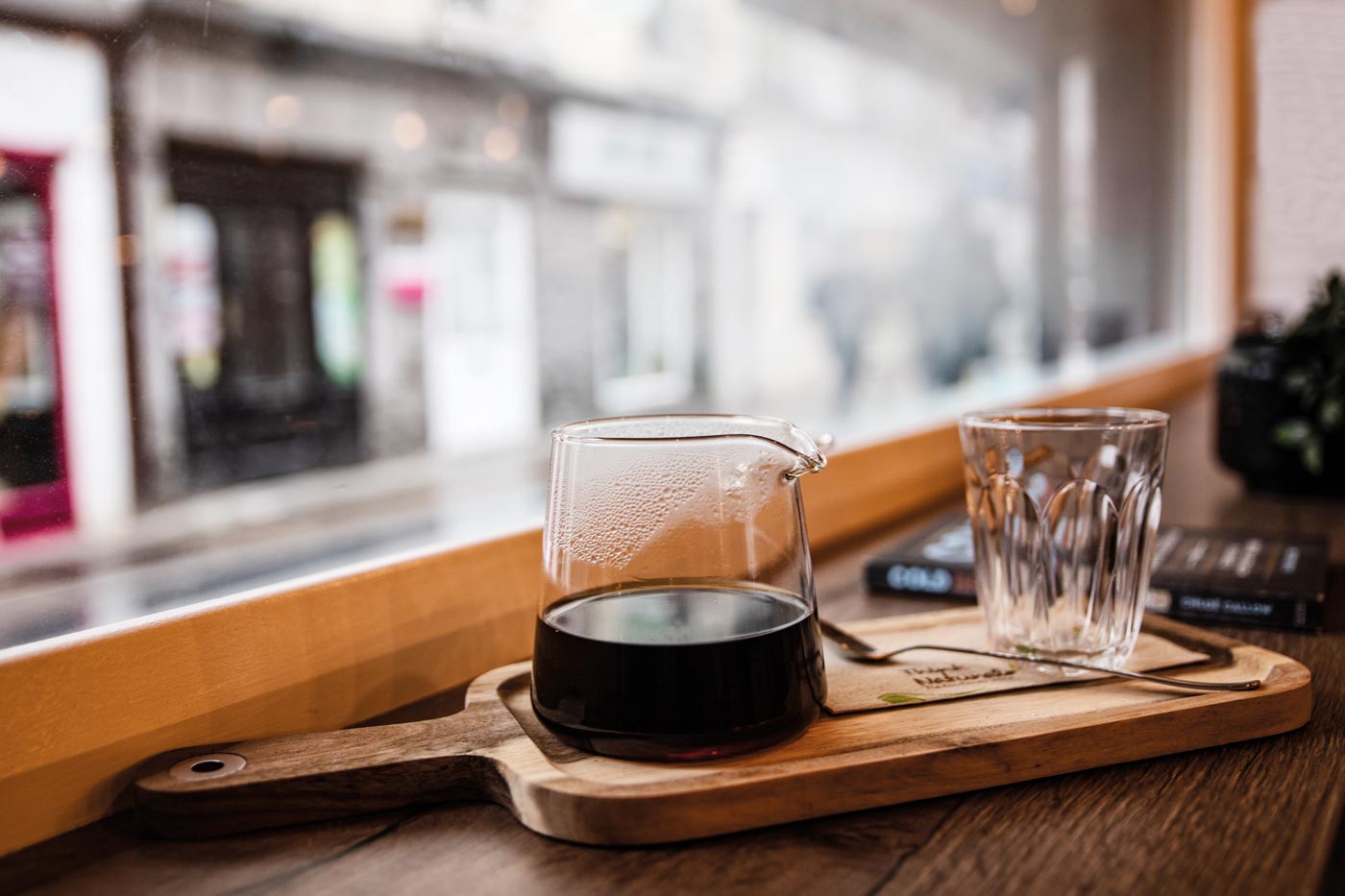 Little Lane Coffee Company, Galway
After coffee-tasting their way around the country, Jennifer Power and Graham O'Riordan wanted to create their own coffee house where they could celebrate the bounty of extraordinary beans being roasted across Ireland. And the result is this multi-roaster cafe in the heart of Galway.
Green Onion Cafe, Limerick
When it comes to coffee and food, owner David Corbett certainly knows his onions. Satisfying brunches and lunches with an organic, wholefood and local emphasis are much loved by the laid-back Limerick crowd. A San Ignacio blend of Brazilian and Costa Rican beans, roasted by Anam in the Burren, complements perfectly.
Bear Market Coffee, Dublin
The youngest Bear Market cub on South Great George's Street has inherited all the edgy design, welcome-home warmth and exceptional coffee that its indie brothers are known for.
Honey Honey, Portmarnock
If it's a come-in-and-make-yourself-at-home welcome and a stonkingly good cup of coffee that you're after, a visit to Honey Honey hits the sweet spot. Rosy-cheeked walkers, straight from strolling along Portmarnock's Velvet Strand, mingle with the locals at this effortlessly cheery cafe.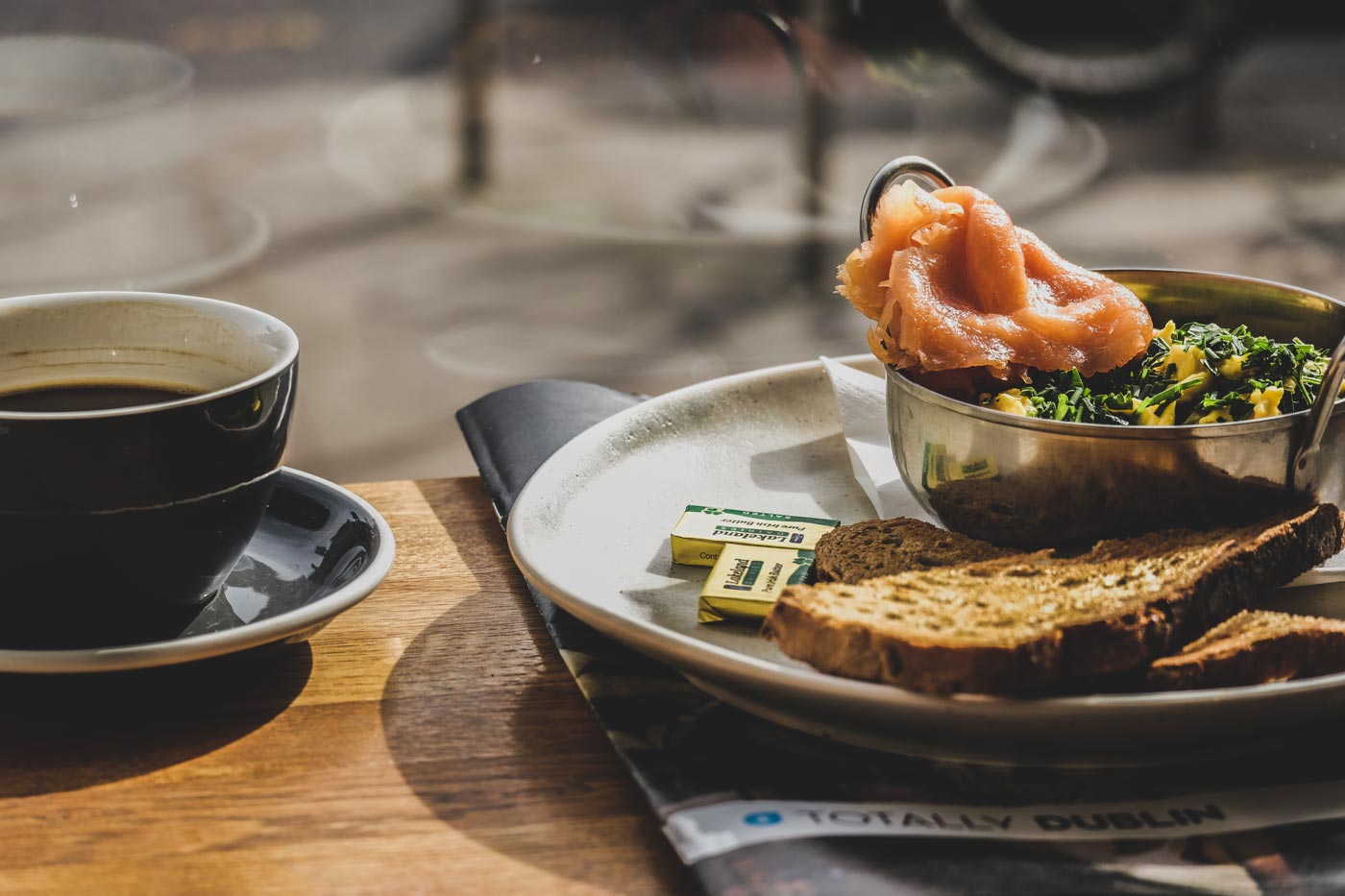 Cracked Nut, Dublin
Discerning caffeine fiends gather here for organic and ethically-sourced beans served as espresso or V60, safe in the knowledge that they're imbibing an ultra-fresh roast. The coffee travels down the road from the Full Circle roastery at Grantham Place.
Shoe Lane Coffee, Dun Laoghaire
Shoe Lane welcomed a second shop to the family in winter 2018 when founders Jane Lunnon and Jonathan Hughes launched this sister venue in the seasidey suburb of Dun Laoghaire. The new space has quickly garnered a good rep with the locals for its simple hot food menu and carefully brewed speciality coffee.
Lab 82 Coffee, Cork
Since September 2018, commuters and sightseers passing through Cork's Kent Station have been able to punctuate their journey with the sweet full-bodied punch of a Brazilian espresso or the fruity uplift of a Rwandan or Ethiopian filter.
Northern Ireland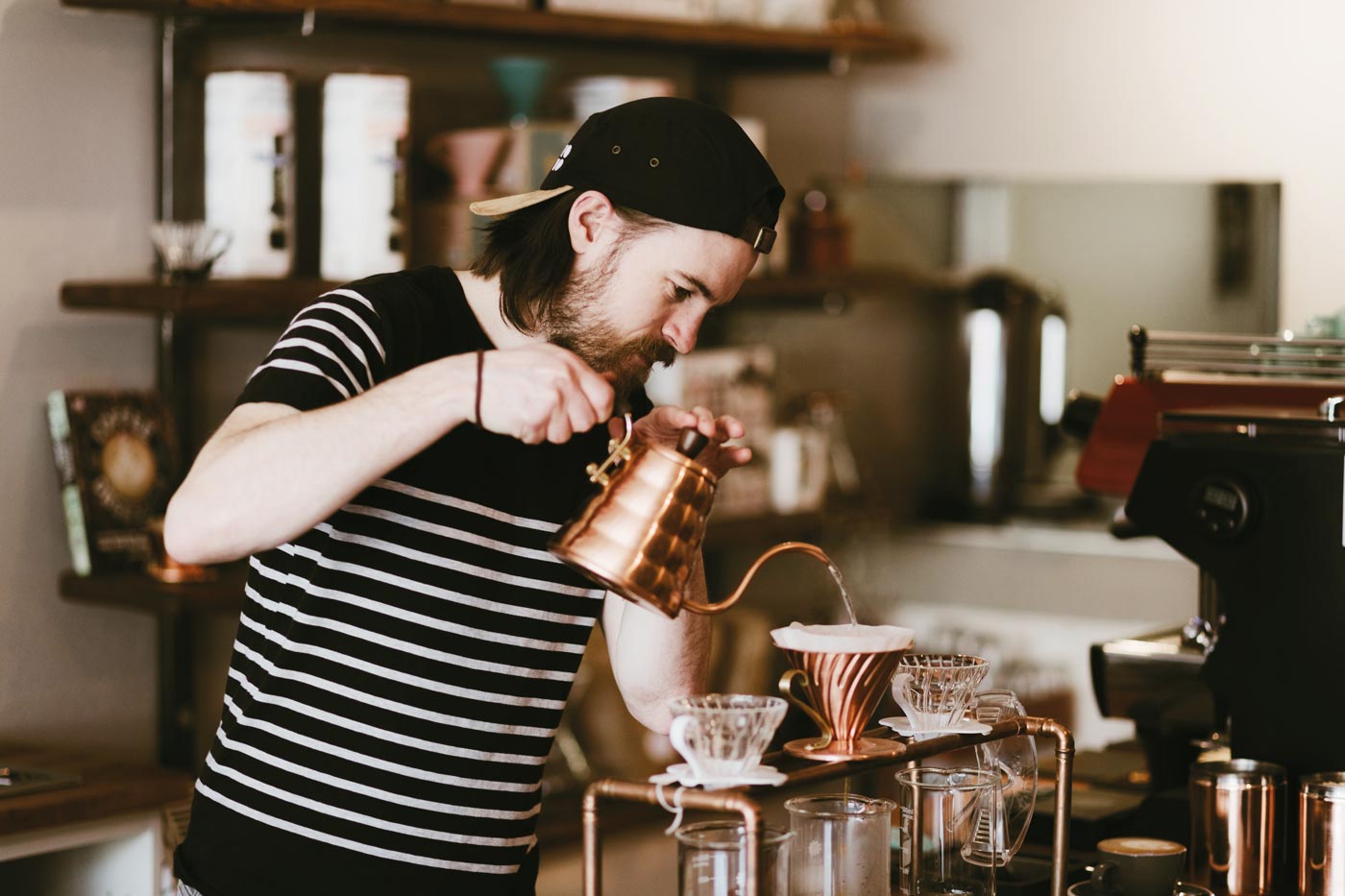 The Copper Lab: Coffee, Banbridge
Science is both fun and delicious at The Copper Lab, where the chemistry kit includes V60, AeroPress, Chemex and a precision-in-every-pour La Marzocco espresso machine. And the lab technicians weighing up the variables in each superlative cup are brother and sister Stephen Sterritt and Rebecca Równy.
Church Lane Coffee, Warrenpoint
Speciality coffee and contemporary Mexican food are difficult enough to locate in big cities, so to find micro-lot filters and seasonally-stuffed burritos on a single menu in a small seaside town is all a bit exciting.
Curated Kitchen & Coffee, Belfast
Working on the premise that customers who are fussy about food will also be particular about coffee, owner Alan Cahoon has picked local roaster Root & Branch for the house roast, while also showcasing guests such as Coutume, Redemption, La Cabra and Drop.