The speciality scene is constantly evolving in its collective quest for the ultimate cup of coffee.
From experimenting with processing at origin to diversifying the traditional coffee shop set-up, meet the businesses brewing the future of Irish caffeine culture …
UV bean screening
White Star Coffee, Belfast
Just one dodgy bean can ruin the profile of a coffee and it's this prospect – plus a fierce dedication to roasting incredible coffee – that's driving White Star's adventures in ultra violet
Bean defects (classed as primary and secondary) are screened for at the washing stations at origin and by the green bean importers who source coffees for indie roasters. But while primary (and some secondary) defects can be detected by eye, secondary defects such as phenolic taste, rio flavour and over-fermentation aren't detectable without the use of specialist equipment.
'Think of it like dropping an apple,' explains White Star co-founder James Price. 'It may look fine on the surface but under the skin it's bruised.'
Disappointed by roasting great greens only to discover defects once the coffee reached the cupping table, James and business partner Philip Chick decided to do some research. They stumbled upon a study conducted by Illy, which revealed that UV light could be used to detect secondary defects in green beans.
'Philip and I both come from engineering backgrounds and were familiar with UV light being used to detect structural defects and fractures in metals,' says James. 'The crazy thing was that Illy disregarded the paper as they deemed following this course of action too time consuming and therefore not cost effective.'
Excited by the possibilities, James and Philip began screening beans with hand held UV lights which causes primary and secondary defects to appear as different colours. The results were phenomenal, so much so that every bean at White Star is now screened using industrial-sized UV lights before roasting, making White Star one of just a handful of roasters in the world screening beans in this way.
'We roast around 500kg of coffee a week so it's a monstrous task,' says James. 'But if we didn't take that time over the crop, we wouldn't be honouring the farmer who grew the coffee or the barista who will brew them.'
Around three to four per cent of an average lot which passes through the Belfast roastery will be discarded as defective, and some have been closer to 11 per cent.
'The crops we have screened are a lot better to work with: the beans produce a more consistent and cleaner cup profile. We've also been able to reduce the amount of bacteria-infected beans in natural coffees which gives them over-boozy notes, but it's cost us a lot of time and effort,' adds James.
Anaerobic fermentation
Bailies Coffee Roasters, Belfast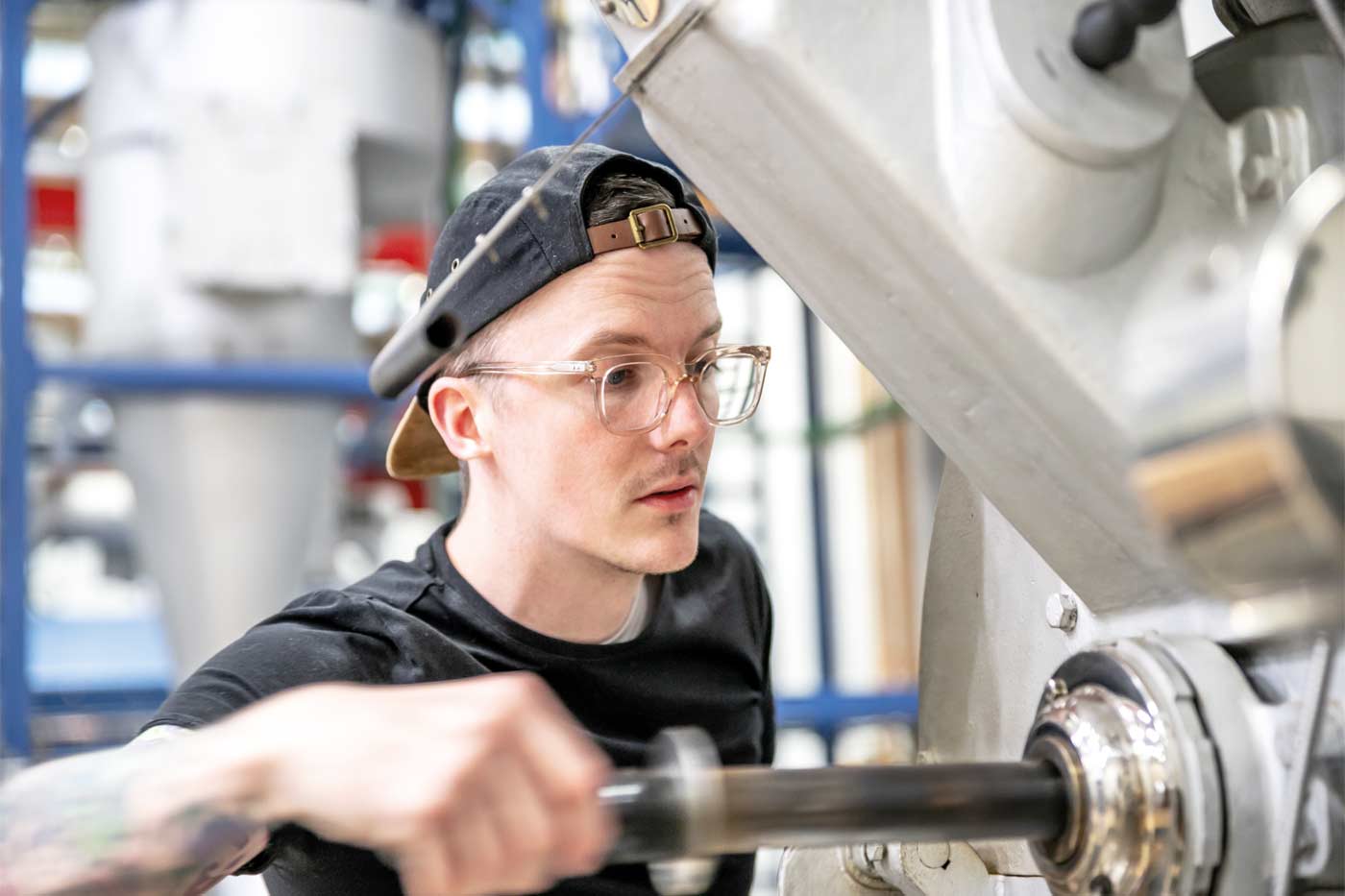 Just when you thought you'd got your head around the various methods used to process green beans at origin, the innovative team at Bailies go and add a whole extra chapter to the coffee cherry's life story
Traditionally, coffee cherries are picked, sorted (to remove defective beans) and then processed (either washed, natural or honey), before being shipped for roasting.
However the Bailies crew recently met Esteban, a Costa Rican coffee mill owner who's changing the game by introducing an extra step between sorting and processing to encourage anaerobic fermentation of the green beans.
'The exact process shifts and adapts with each lot,' explains Bailies' head roaster Stephen Houston. 'Though Esteban's process goes something like this: after sorting, the coffee cherries are placed in a fermentation tank with extra mucilage (the pulpy flesh of the coffee fruit which is removed in washed-process coffees) from other coffee lots of different terroirs, altitudes and varietals.
'The tank is sealed airtight for around 30 hours to allow fermentation. Someone will check and taste the cherries throughout the process to control the fermentation. When the mill owner is satisfied with the taste, the cherries will be processed.'
Why add another – labour intensive – step? Flavour, of course. The bacterial activity of the fermentation process breaks down the sugars within the cherry and unlocks a new level of spice-yielding flavour profiles which can result in coffee that tastes just like a cinnamon bun.
The Bailies gang were so blown away when they tried Esteban's anaerobic-processed coffee that Stephen asked him to use the same process on the beans he would roast for the 2019 World Coffee Championships in Boston.
'There used to be a big focus on natural coffees in competitions,' says Stephen, 'but super rare beans such as Panama geishas could cost around £200 a bag and weren't accessible to the average speciality-savvy coffee drinker.
'I wanted to roast something that our customers could enjoy too. The La Ortiga beans that I used to compete with were sourced from Esteban's mill within a small community in Tarrazu and are part of our Direct Trade series.'
Currently, anaerobic processing is reserved for high quality coffees, with most of the experimentation happening in mills such as Esteban's in Central America where the coffee communities are in a better financial position to take risks with their crops.
'Hopefully we'll see more countries introducing anaerobic fermentation once it becomes less risky,' adds Stephen. 'It's certainly something we're excited to keep working with at Bailies.'
Coffee shop/bar crossovers
First Draft Coffee & Wine, Dublin
Cafes and bars are pretty much synonymous on the continent, with early morning brews rolling into late night drinks – and it's this relaxed set-up which Ger O'Donohoe has introduced at his Portobello venue
Grab a late afternoon espresso at a coffee shop in most European cities and it's likely that fellow visitors will be quaffing craft beers and carafes of wine while picking over small plates of locally sourced morsels. We've long fetishised this approach and now it's coming to Ireland, thanks to First Draft.
'I wanted to create a modern take on traditional European cafe culture,' explains Ger, 'a third space where you can grab a coffee and croissant in the morning, and a glass of wine and something good to eat in the evening.'
With business rates rocketing and rents following suit, extended opening hours and a wider offering doesn't just benefit the local community looking for a late-night hangout. Creating additional revenue streams and making use of the space after hours can enable small businesses to significantly top up their takings.
'It's a case of adapt or die,' says Ger. 'Rates are crazy in Dublin and will only get worse. The average coffee shop isn't making a lot of money – if you're lucky you're covering wages and rent. If you close at four or five, there are another four or five hours when you could be serving customers.'
The marriage of speciality coffee and organic wine at First Draft was a natural pairing for the career barista.
'People who appreciate really good coffee usually feel the same about wine, craft beer and chocolate. Introducing an evening wine list at First Draft allowed me to combine two of my passions,' explains Ger.
'There's definitely a shared language in the wine growing and coffee growing worlds. We curate low-intervention wines created by small producers and love to tell the stories behind the bottles – just like we share tales about the farmers who grow our coffee.'
First Draft's new guise has been a huge success with Portobello locals – so much so that it's usually difficult to score a seat on a Friday or Saturday evening. So can we expect more of our favourite coffee haunts to apply for late licenses?
'In six months time you'll see a lot more cafes going down this route, which I can only see as a good thing,' says Ger.
As featured in